Join us and Leigh Brown for the National Code of Ethics day on August 11th!
We will be live streaming the event where Leigh will have you laughing and learning as she covers ALL 17 articles of the Code of Ethics. This will be the most fun way to complete your Code of Ethics triennial requirement for 2019-2021! *no CE credit available
What are you waiting for? Register Now!
*Leigh mentions June 18th as the event date in the video. This was the original event date. It has been rescheduled to August 11th.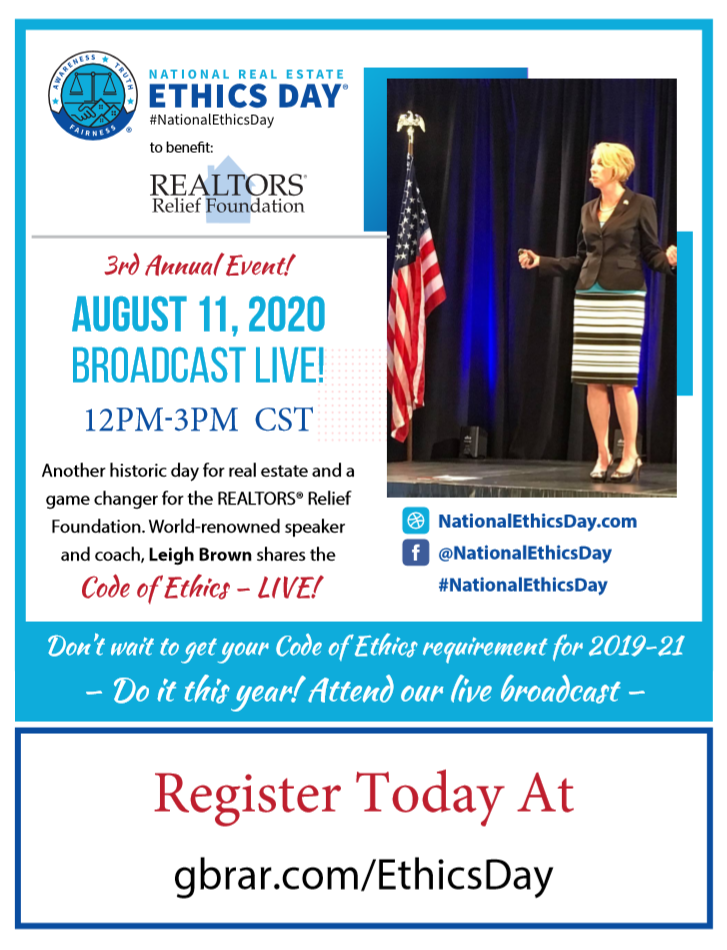 Please follow and like us: