GBRAR 2019 REALTOR®  EXPOoktacular
October 28th, 2019 9:00 am -3:00 pm

Schedule
Registration - 8:30 am to 9:00 am
Opening Session - 9:00 am to 10:00 am
National Speaker Leigh Brown - "7 Deadly Sins of Sales"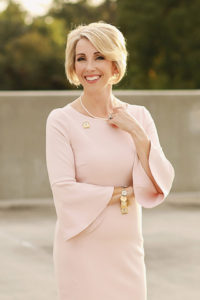 About Leigh
Leigh is a successful REALTOR®, forward-thinking CEO, and #1 best-selling author. She runs one of the top real estate teams in the country, she is a kickin' keynote speaker and loves everything baseball.
Leigh's successful first book, bestseller Outrageous Authenticity™, paved the path to writing her second book, The 7 Deadly Sins of Sales™ which instantly became an Amazon #1 bestseller! You may also catch Leigh (and her friends that she chats with) on her podcast: Crazy Sh*t in Real Estate.
She is known for being a sassy Southern woman who is extremely popular for her no-holds-barred approach to motivation. She is currently one of the sales industry's most sought-after speakers and her inspirational speeches have allowed her to travel all over the United States and the globe – from Miami to Dubai!
Book Signing 10:00 am
After the opening session, Leigh will be available for a book signing.
Check out her books here: https://www.leighbrown.com/store/books/leighs-books
Tech Training 10:00 am
Representatives from Paragon, Instanet, Zillow, and others will be offering training sessions to attendees.
Exhibits Open 10:00 am to 3:00 pm
Lunch 11:30 am to 1:00 pm *pre-registration for lunch required*
Prize Drawings 3:00 pm (REALTORS® ONLY)
Drawing for Grand Prize $500.00
Special Earlybird Registration Drawings 5 - $50.00 Cash Prizes
Still wondering what to expect? Check out these photos from previous REALTOR® Expos: