Join us on April 6th for the Flood Insurance Updates: Keeping your head above water Lunch and Learn.
Sponsored by Hancock Whitney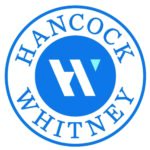 April 6th, 11:30 am to 1:00 pm at the GBRAR office
Moderator: Scott Saporito
Panelists: David Mckey, Jonnette Kinler, Aundrea Allen with SafeSource Insurance Agency, and Justin Champlin of Ascension Parish Assessor's Office.
We will discuss the current flood situation and upcoming changes including, but not limited to FEMA updating the National Flood Insurance Program's (NFIP) risk rating methodology through the implementation of a new pricing methodology called Risk Rating 2.0.
Get answers to questions such as
What questions should a potential buyer ask about a home that requires flood insurance?
As a REALTOR how can we equip our buyers and sellers to better knowledge and understanding of flood insurance?
Why is my premium going up and what can I do to stop that?
What is "LOMA", "GLIDE PATH", and "GRANDFATHERED". How do they work and how can they help?
Please follow and like us: