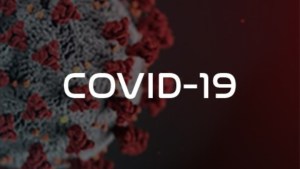 March 31st, 2020
We sincerely hope you and your family are staying healthy as the Coronavirus outbreak continues to evolve. We have our members top-of-mind during times like this, and we have decided to take the following actions regarding staff presence at the GBRAR office, education, events, and committee meetings as an added measure to protect your health. GBRAR will continue to closely monitor events and make further announcements as circumstances dictate. Please bookmark this page and check this space regularly for updates as they occur, or follow us on Facebook at https://www.facebook.com/gbrrealtors
We want your opinion! Take the GBRAR Coronavirus survey HERE
---
GBRAR Actions
In accordance with the Governor's "Stay at Home" order, the GBRAR office building has been closed, however our staff remains available to assist via phone or email weekdays from 8:30 to 4:30.
You can contact us at 225-761-2000 and then use the following menu of extensions so that we can connect you to the appropriate staff:
For the Association Executive press 1
For Code of Ethics matters press 2
For Billing and Payables, press 3
For Education or Arbitration matters press 4
For help with Membership press 5
For MLS support press  6
For help with Supra press 7
For LACDB press 8
For Affiliates, CID or Sponsorships press 9
Education
All GBRAR live classes scheduled for the remainder of the month of March through April will be canceled or postponed. Registered attendees will be notified by email and refunded if necessary.
Classes after April are still open for registration. www.gbrar.com/education Looking for Online CE? Click HERE
Events
The following events have been canceled and plan to be rescheduled.
April 30th TRENDS in Baton Rouge Real Estate Rescheduled to August 20th, 2020
May 7th Ascension Council of REALTORS® crawfish boil has been canceled
April 16th Rebuilding Together Baton Rouge Volunteer Day
Committee Meetings
Committee Meetings will be left to the discretion of the Committee Chair, based on their agendas.  Committee members who are sick or may have been in contact should not attend any meeting in-person but should practice appropriate social distancing guidelines. Conference call participation for those meetings is allowed.
---
Louisiana REALTORS® Resources
Impact of the Statewide Stay at Home Order on Real Estate
We have received several calls and questions about showing and real estate business activity considering Governor John Bel Edwards' "Stay at Home" order which takes effect this evening.
The Louisiana REALTORS® Association has issued the following guidance on how the Governor's order specifically applies real estate. We encourage you to review the information contained here: https://www.larealtors.org/publications/2020/3/23/governor-edwards-issues-statewide-stay-at-home-order-how-does-it-impact-real-estate
Impact of the Executive Order on Real Estate Closings
https://www.larealtors.org/publications/2020/3/19/impact-of-the-executive-order-on-purchase-agreements-and-closings
This article provides answers to the following questions:
DOES GOVERNOR EDWARD'S ORDER EXTEND DEADLINES IN REAL ESTATE CONTRACTS?
DOES THE MANDATORY LOUISIANA RESIDENTIAL AGREEMENT TO BUY OR SELL FORM PROVIDE AN AUTOMATIC EXTENSION OF THE CONTRACT DEADLINES BECAUSE OF THE PANDEMIC?
WHAT IS AN ACT OF GOD OR FORTUITOUS EVENT?
IS THE PANDEMIC A FORTUITOUS EVENT THAT WILL DELAY THE OBLIGATIONS DUE UNDER THE PURCHASE AGREEMENT?
WILL THE PANDEMIC, IF IT TEMPORARILY PREVENTS THE PERFORMANCE OF CONTRACT ONLY TEMPORARILY EXTEND THE DEADLINES IN THE CONTRACT?
Download the Coronavirus Amendment
---
Best Practices
First and most importantly, Stay home when sick
The CDC recommends that individuals who have symptoms of acute respiratory illness are recommended to stay home and not come to work until they are free of fever (100.4° F [38.0° C] or greater using an oral thermometer), signs of a fever, and any other symptoms for at least 24 hours, without the use of fever-reducing or other symptom-altering medicines (e.g. cough suppressants). Employees should notify their supervisor and stay home if they are sick.
Practice preventative measures
Wash your hands frequently with soap and water for at least 20 seconds. If soap and water aren't available, use an alcohol-based hand sanitizer.
Avoid touching your eyes, nose, and mouth with unwashed hands.
Practice social distancing by staying out of crowded places, avoiding group gatherings, and maintaining distance (approximately 6 feet) from others when possible.
Avoid close contact with anyone who is sick.
Cover your mouth and nose with a tissue when you cough or sneeze, or cough or sneeze into your sleeve.
Perform Routine Environmental Cleaning
Routinely clean all frequently touched surfaces in the workplace, such as workstations, countertops, and doorknobs. Use the cleaning agents that are usually used in these areas and follow the directions on the label.
No additional disinfection beyond routine cleaning is recommended at this time.
Provide disposable wipes so that commonly used surfaces (for example, doorknobs, keyboards, remote controls, desks) can be wiped down by employees before each use.
Modifications to Business Practices
If you make modifications to business policies/practices remain compliant with Fair Housing Laws by implementing these policies with everyone equally, consistently and in the same manner to. i.e. when requiring use of hand-sanitizer, questioning an individuals' recent travel history, or expressing concerns of visible symptoms, make sure it is applied to all individuals.
---
Frequently Asked Questions
How can I practice Social distancing and still have new client meetings?
New client meetings should be held with caution. Meeting remotely via phone or video conference is best. If meetings must be done in person, meet in spaces with room for social distancing.
Are there any resources I can share with my clients/property owners?
Yes! The National Association of REALTORS® has compiled a list of resources that provide property owners with assistance during the Coronavirus crisis. This resource can be found at https://www.nar.realtor/coronavirus-resources-for-property-owners
What precautions should brokers consider taking in their offices?
Brokers should use their best judgment when formulating a plan. In addition to performing regular environmental cleaning with special attention paid to frequently touched surfaces, brokers should implement a mandatory "stay-home" policy for any staff member or agent exhibiting any sign of illness. Brokers may want to consider imposing a mandatory or maximum flexibility remote work policy for employees and instructing agents to stay out of the office.
How can I stay safe at showings/open houses?
Consider offering clients the option to conduct a virtual tour of the property instead of an in-person meeting.
Consider taking separate vehicles to the property
Clean and disinfect all frequently touched areas and surfaces in the property before and after every appointment.
When possible, provide alcohol-based hand sanitizer and/or disinfecting wipes to all visitors upon arrival.
Avoid shaking hands during in-person interactions.
How can I stay safe while at closings?
Discuss using online or electronic closings by using document review, approval, and signing software
Limit attendees at each closing to only the most essential parties
Avoid shaking hands during in person interactions
Keep the meeting area clean by disinfecting all frequently touched areas and surfaces.
I typically drive my clients to showings. May I refuse to drive potential clients to see properties?
Yes. However, be sure that any change to your business practices is applied equally to all clients. You may refuse to drive clients who show signs of illness or reveal recent travel to areas of increased risk of Coronavirus, or you may instead decide to stop driving clients in your car altogether, and simply arrange to meet clients at a property. If you do continue to drive clients in your car, it is a good idea to frequently clean and disinfect surfaces like door handles and seat belt latches, and to ask clients to use hand sanitizer when getting in and out of the car.
How can I get real estate CE during this time?
The Greater Baton Rouge Association of REALTORS® has compiled a list of current online CE offerings.
The list can be found at https://gbrar.com/coronavirus-ce-resource/
---
External resources:
Impact of the Statewide Stay at Home Order on Real Estate (Louisiana REALTORS®)
Impact of the Executive Order on Purchase Agreements and Closings (Louisiana REALTORS®)
Coronavirus Ammendment
How to Disinfect a Home Correctly
NAR Coronavirus Guide For REALTORS®
NAR Coronavirus Guide For Property Owners
State of Louisiana Coronavirus information
CDC Coronavirus website
CDC Interim Guidance for Businesses and Employers
This guide was originally published March 13th, 2020, and is being updated regularly. The date this information was most recently updated is at the top of the page.
Please follow and like us: