Fall Member Meeting:  Save the Date: October 28th.
The GBRAR Expo this year will kick-off with a Fall Member Meeting at 8:30 am on October the 28th at the Crowne Plaza.  We'll be announcing the winners of the 2020 GBRAR Elections (and holding any runoff elections if necessary).
We'll share updates on business of the association and then kick-off the day with a presentation from Leigh Brown, host of the podcast "Crazy Sh*t In Real Estate"  who will be speaking on the "Seven Deadly Sins of Sales."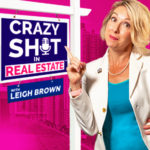 The rest of the day will feature exhibitors at the EXPO and a series of tech-trainings and previews of new MLS related products will also be available!
CLICK HERE for the latest details or a full schedule of events!
Please follow and like us: