About Us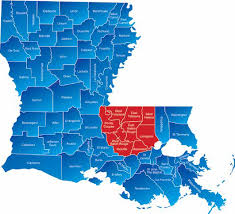 The Greater Baton Rouge Association of REALTORS® (GBRAR) was formed on January 13th, 1921 and today works to provide more than 3,700 REALTORS® and Affiliate members with the tools, knowledge and resources they need to remain successful. GBRAR serves the jurisdiction as assigned by the National Association of REALTORS® made up of the following parishes (counties): East Baton Rouge, West Baton Rouge, Livingston, Iberville, East Feliciana, West Feliciana, Ascension, Point Coupee and St. Helena.  Through the 3-Way Agreement, all members of GBRAR automatically gain membership to Louisiana REALTORS® and the National Association of REALTORS®.  GBRAR also provides Professional Standards services to three other REALTOR® Associations in Louisiana (Bayou, Northshore and Central Louisiana).   GBRAR operates a Multiple Listing Service that can accommodate listings from anywhere in Louisiana.  GBRAR also founded and is today a part-owner and the operator of the statewide commercial listings service, the Louisiana Commercial Database (LACDB.COM).
Our Mission
GBRAR is a mission-oriented and member-driven association. The mission of the Greater Baton Rouge Association of REALTORS® is to provide optimum services and benefits to members through knowledge and advocacy.  The mission of the MLS is to provide an innovative, evolving information resource to benefit members and maximize their value. These missions are achieved by adherence to a strategic plan, and the Leadership, staff and volunteers are guided by the principles of:  Integrity, Integration and Participation of all Members, Respect and Transparency in the Association, Decisiveness and Accountability in Serving the Members, and Community Enhancement and Leadership.
The Hotsheet!
Weekly updates every Monday at noon from GBRAR just for you!