As a member of the REALTOR® Party, you act when called upon to support the REALTOR® Party at the local, state and national levels. Recognizing the importance of REALTORS® speaking with one voice, participating in national and state Calls for Action allows our collective voice to be heard from Capitol Hill to the statehouse. In addition, participating in community outreach projects and activities sponsored by your state and local associations are great ways for REALTORS® to establish themselves as valuable community assets.
Take Action on a Call for Action
Sign Up for REALTOR® Party Mobile Alerts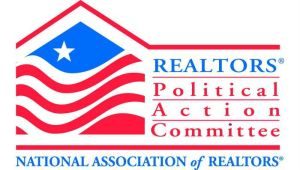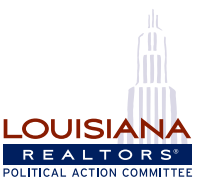 When REALTORS® join together, they have a very powerful voice that is heard loud and clear. The REALTORS® Political Action Committee (RPAC)  exists solely to further issues important to REALTORS®. RPAC works every day on behalf of REALTORS® so that you can practice real estate with the assurance that someone is fighting for you and the real estate industry.
Thanks to REALTORS® like you GBRAR was not only able to reach our RPAC fundraising goals, we had the highest participation percentage of large associations in Louisiana!
Let's make a difference in the real estate industry and keep this winning streak going!
Please consider a minimum investment of $15 or more, allowing us to count your investment towards our participation goal.
Ways to Invest
Contributing on your dues statement
Contributions are used for political purposes, are voluntary, & are not deductible for Federal income tax purposes.  Any amounts indicated are merely guidelines & you may contribute more or less than the suggested amounts.  Neither your membership nor your participation in Louisiana REALTORS® is conditioned directly or indirectly on contributing to LARPAC.  You may refuse to contribute without reprisal.  The following is sent to the National REALTORS® Political Action Committee (RPAC) to support federal candidates and is charged against your limits under 52 U.S. C. 30116: (1) 30% of all contributions of $1,000 or more made at any time; & (2) 30% of each contribution less than $1,000 until LARPAC meets its Federal Allocation Goal set by RPAC. LARPAC retains the following to support state and local issues & candidates: (1) 70% of contributions that are $1,000 or more; & (2) 100% of contributions of less than $1,000 after the RPAC Federal Allocation Goal is met.