GBRAR Education
The Greater Baton Rouge Association of REALTORS® greatly values professional development through education.
Members will have multiple opportunities yearly to meet all National Association of REALTORS®, Louisiana REALTORS®, Louisiana Real Estate Commission, and any local education requirements.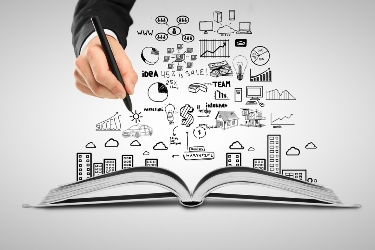 For Upcoming Education, Visit the GBRAR Calendar
Tracking Your Courses
The GBRAR is only able to track courses that you have taken from GBRAR. If you have taken courses from another vendor (online, private provider, etc), you will need to contact that vendor directly. You may always view the history of all education classes that you have completed with GBRAR though our Internet Member Services. Simply log in to your account and select "Education History" under the section labeled "Other Services." You can also view your history of LREC approved classes online at http://www.lrec.state.la.us.
For Existing Members
LREC Continuing Education Requirements*
2019 Mandatory Topic – LREC Updates & Addenda
Contact the provider of your choice for schedule information. Real estate school and vendor list.

Mandatory courses must be completed through an approved real estate school or vendor by December 31, 2019, as part of the twelve (12) hour continuing education requirement for license renewal.
This course should not be confused with similar courses of the same name. Be specific and request a 2019 mandatory topic course.
If you are a new licensee, please remember that completion of the 45-hour post-license curriculum does not relieve you from completing the mandatory topic course(s).
*Note that the LREC sets the requirements for all real estate licensees, and all licensees must meet LREC requirements, including annual education hours, to maintain active sales licenses. GBRAR's education tracking does not supersede LREC education requirements or records.
NAR Ethics Training
NAR requires every member to complete two and a half (2.5) hours of training on the Code of Ethics every 2 years.
GBRAR offers the required Ethics classes and members can complete the Ethics class online through NAR. 

For New Members*
GBRAR Indoctrination & Structural Measurement
These classes are required of every new member of GBRAR and GBR MLS. These classes are now available online, and the link to the classes will be emailed to new members when they complete the GBRAR membership application and pay their membership dues.
LREC Mandatory Topic
The Louisiana Real Estate Commission (LREC) requires every licensee to complete 12 hours of continuing education every year. Four (4) hours are in a REQUIRED subject that changes yearly and the remaining hours are elective.
In 2017, as part of the annual continuing education, all brokers and salespersons are required to complete the mandatory course titled, Insurance Awareness and Contract Timelines – 2017 Mandatory. In addition, the LREC is requiring all brokers to complete a separate mandatory course titled, Broker Responsibility – 2017 Broker Mandatory. The 2017 Broker mandatory course will only be offered in a live classroom format.
*Note that the LREC sets the requirements for all real estate licensees, and all licensees must meet LREC requirements, including annual education hours, to maintain active sales licenses. GBRAR's required membership education does not supersede the LREC education requirements.
Cancellation and Class Attendance Policy
Notice of registration cancellation must be provided 24 hours before the start time of the class to avoid a $25 no-show fee. You must arrive prior to the class start time, and attend while class is in session. Those who fail to arrive on time or attend will forfeit the class fee and will not receive continuing education credit.
The Greater Baton Rouge Association of REALTORS® partners with some online education vendors.
Our members often have access to discount codes for some of these vendors. Please check the MLS home page for updated discount code information.
PLEASE NOTE: CONTINUING EDUCATION CERTIFICATED AND EDUCATION TRACKING IS NOT AVAILABLE FROM GBRAR ON ANY ONLINE COURSE. THEY ARE ALL OFFERED UNDER THEIR OWN LREC EDUCATION VENDOR NUMBERS. YOU WILL NEED TO SEND A COPY OF THE COURSE COMPLETION CERTIFICATE TO GBRAR TO HAVE COURSES COMPLETED THROUGH ONLINE VENDORS CREDITED TO YOUR ASSOCIATION ACCOUNT. IF YOU NEED ASSISTANCE WITH A CERTIFICATE OR DOCUMENTATION OF COMPLETION FOR AN ONLINE COURSE YOU SHOULD CONTACT THE VENDOR DIRECTLY.