JOIN US FOR THE 2021 REALTOR® EXPO "GAME SHOWS"
Monday, November 1, 2021 – EXPO and CE
Tuesday, November 2, 2021 – CE
Crowne Plaza
4728 Constitution Ave.
Baton Rouge, La, 70808
Lunch is provided on November 1st (EXPO) for Pre-Registrants ONLY
BE SURE TO USE CODE "BRR" FOR A SPECIAL RATE OF $105.00
2021 Schedule of Events
Monday, November 1, 2021
~ 8:00 a.m. Check-In begins
~ 8:30 a.m.- 9:00a.m. Membership Meeting
~ 9:00 a.m.- 10:00a.m. Open Session
Sponsor: Gulf Coast Bank and Trust
Featuring National Speaker- Valerie Garcia
"Today is Not a Pajama Jay"
~ 10:00 a.m.- 2:00 p.m. Exhibits Open 
~ 11:30 a.m.- 12:30 p.m. Lunch
(MUST PRE-REGISTER FOR LUNCH)
Sponsor: Gulf Coast Title
~CE Class 2:00p.m.- 4:00p.m.
National Speaker: Valerie Garcia
"Trend Setters, Torchbearers & Tactical Advantages"
2 CE Hours for CE Credit- Vendor #8030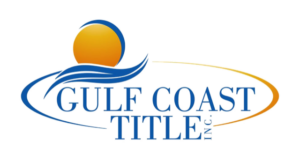 Tuesday, November 2, 2021
Sponsor: Hancock Whitney
~CE Class 9:00a.m.- 1:0
0p.m.
National Speaker: Terry Watson
"Re-Charge, Re-Focus And Re-Engage"
4 Hours CE Credit- Vendor #8030
"I have seen Terry Watson twice for CE's! He is fantastic, knowledgeable and funny! His knowledge of Real Estate and his professional experience in this business supplies 6 hours of uninterrupted fun and educational ideas that address specific areas of current Real Estate issues. He is a charismatic speaker, engaging and full of new ideas! His Chicago based market is different than ours, but he brings new twist from across the nation and his many speaking engagements. I will definitely sign up to see him again! If you are in a slump or trying to plan your business goals for next year… Terry Watson will truly inspire you!" – Scarlet Callicoatte 
"I find Terry very knowledgeable and not dull in his presentation. He not only shares his knowledge in an engaging way but usually adds something extra. He stays up to date on issues that us Realtors need to have information on! I find his wealth of knowledge worth my time and expense to go out of state to attend his classes." – Carolyn Spicer
PRIZES:
~Special Early Bird Registration Prize $50 cash (5 winners)
Must Pre-Register and Complete Game/Comment card to be eligible.
~Grand Prize $500
Must Attend, complete Game/Comment card in full to be eligible for GRAND PRIZE
EXHIBITORS:
Allain Home Inspection
American Home Shield
Assurance Financial
BancorpSouth Bank
Baton Rouge Real Producers
Bayou Title, Inc.
BRECO FCU
CAFA
Campus Federal Credit Union
Cardinal Financial
Champlin Title
Commerce Title
Delta Title
EFCU Financial Federal Credit Union
Essent Guaranty
Essential Federal Credit Union
Eustis Mortgage
Fairway Independent Mortgage
FLAGSTAR BANK
GMFS Mortgage
Grand Title Company
Guild Mortgage Company
Gulf Coast Bank
Hancock Whitney
Home Bank
Home Title Company
HWA
La Capitol FCU
Landvest Title, Inc.
Legacy Title
Louisiana Housing Corporation
MFB Title Solutions
NOLA Lending Group
Old Republic Home Protection
Olivier's Home Inspections
Parish Lending
Preferred Title Company
Professional Title Company
SafeSource Insurance Group
Team225 First Option Mortgage
TitlePlus
Union Home Mortgage
Cancelation Policy:
Lunch is free to all PRE-REGISTERED REALTOR® members. If you register for lunch and do not cancel BEFORE Monday, October 25, 2021, a $25 charge will be applied to your account for a NO-SHOW fee.