The REALTOR® Party
The REALTOR® Party is a powerful alliance of REALTORS® and REALTOR® Associations working to advance public policies and candidates that build strong communities, protect property interests and promote a vibrant business environment at the local, state and national levels.  Through the REALTOR® Party members are encouraged to VOTE, ACT and INVEST!
VOTE is REALTORS® working together to protect REALTOR® interests and private property rights by voting and educating voters about issues that affect property owners.
ACT is REALTORS® working in support of policies and regulations that promote home ownership and engaging in making our communities better places to live.
INVEST is REALTORS® working together to contribute to candidates and advocate on issues that have impacts on REALTORS® and the rights of property owners.
Invest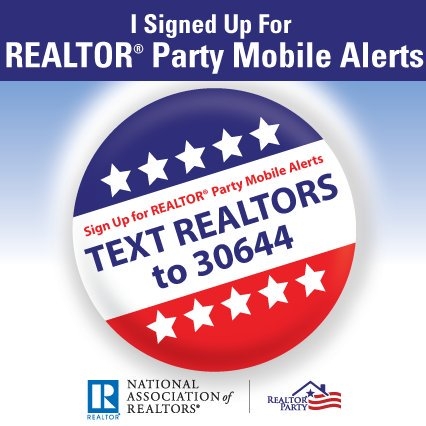 The REALTOR® Party