On-Live classes are hosted by Bob Brooks School of Real Estate. The link to the class and instructions on how to access the class will be emailed to you the day before the event. If you are having difficulties accessing the class contact their helpline at 225-292-7277. If you do not see the email, check your junk folder.
The registration deadline for On-Live Classes is two business days in advance. If you register after the deadline call 225-761-2000 for the link.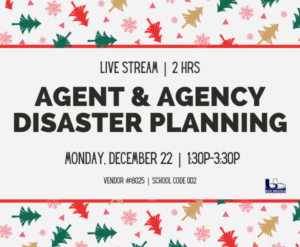 Dec. 22 | Agent and Agency Diaster Planning | 2 hr. Course | 1:30p-3:30p
Are you prepared for the next disaster? We show you how vulnerable you are to attacks and data breaches. You will discover solutions you can put in place today to protect yourself from in inevitable hack or data breach.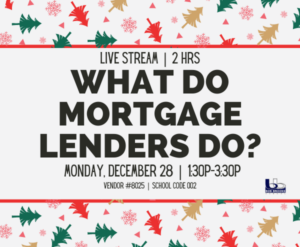 Dec. 28 | What Do Mortgage Lenders Do? | 4 hr. Course | 1:30p-3:30p
Upon completion of this course, the student will understand the role of the mortgage lender, how to analyze a credit score, and be able to distinguish the difference between Conventional, FHA, VA and Rural Development financing. In addition, the class will cover topics including the top questions agents ask lenders in regard to underwriters, timing, predatory lending, etc.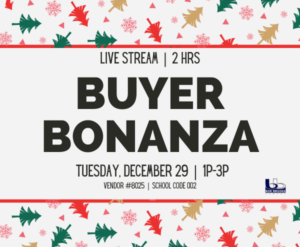 Dec. 29 | Buyer Bonanza | 2 hr. Course | 1a-3p
This course will give an overview of buyer statistics to help the agent better understand the market. We will cover the Buying Process and ways the agent can improve the experience for both the buyer and themselves. Upon completion of this course, the agent will be able to determine what buyers want and how to get them into the home of their dreams.
Please follow and like us: