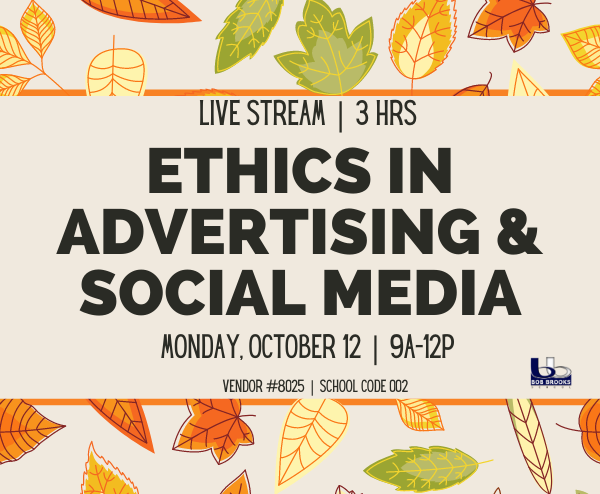 Ethics in Advertising & Social Media | 3 hr. Course
This course will explore the various Fair Housing violations agents experience within their advertisements and ways to avoid them. We will apply the REALTOR® Code of Ethics Articles to everyday real estate practices, in person and on social media. Finally, we will examine the fundamentals of lead generation tools and systems agents can use to grow their database.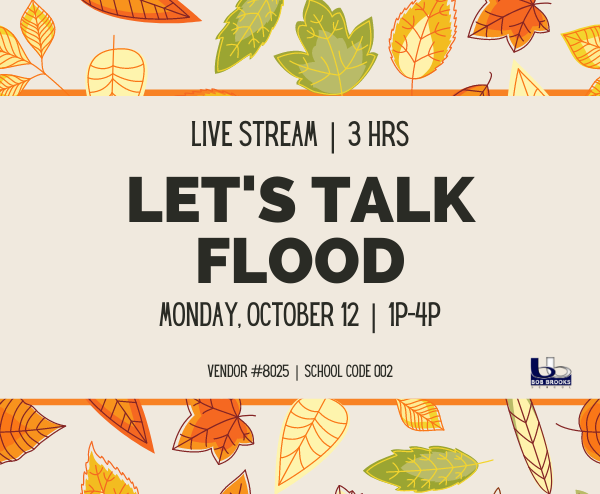 Let's Talk Flood | 3 hr. Course
In this course, the student will gain actionable techniques and best practices on how to protect their buyers in purchasing a previously flooded home; as well as, listing and promoting previously flooded homes. This session will explore how flooding and flood insurance plays a role in the value of a property. Additionally, we will discuss the important features of the NFIP policy every agent needs to know.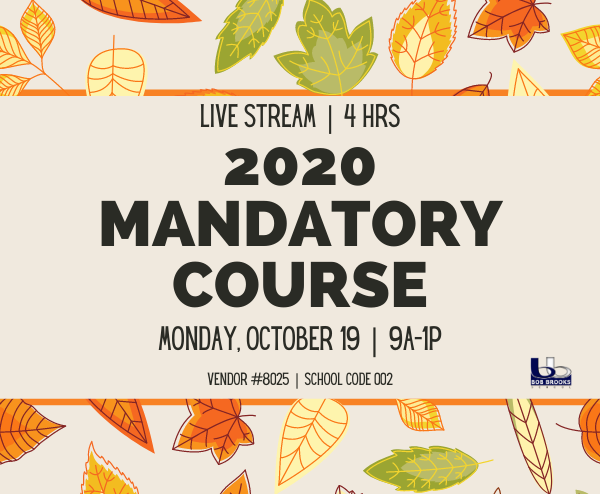 2020 Mandatory Course | 4 hr. Course
This course will fulfill the requirement for the 2020 Agent Mandatory Course Topic "Fair Housing and Cultural Diversity" as mandated by the LREC.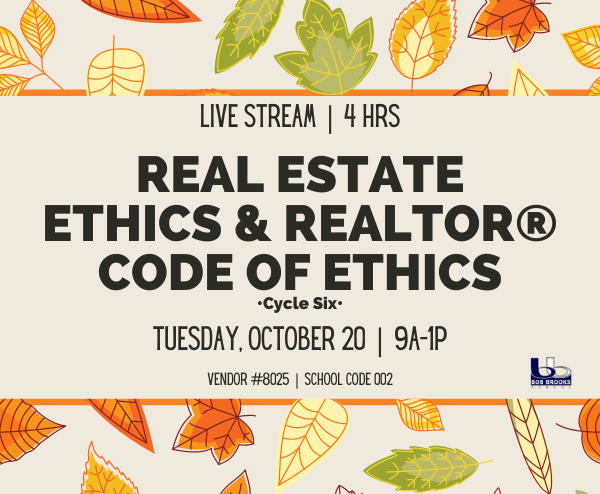 Real Estate Ethics & REALTOR® Code of Ethics – Cycle Six | 4 hr. Course
This course will grant you 4 hours of LREC continuing education; as well as 3 hours of Ethics to complete the NAR Ethics requirement for 2021. The NAR Ethics Requirement has changed from a 2-year requirement to a 3-year requirement making it due in 2021 for this cycle.
Please follow and like us: