One of the most overlooked tools in Paragon is Reverse Prospecting. Reverse Prospecting allows a listing agent to see how many buyer's agent's saved searches match the list agent's listing.
Many agents fail to mark their contacts for use in reverse prospecting. Unfortunately, this creates a lack of use for this very valuable tool. Having a contact set up for Reverse Prospecting not only helps a buyer's agent locate the listing of their buyer's dreams, Reverse Prospecting also helps the listing agent more effectively identify and notify a buyer's agent of listings that would be of interest to the buyer.
First, where do I mark my contact for use in reverse prospecting?
On the Contact Information page, you will see the box to check. If you have contacts already set up you may go back and check the Use Reverse Prospecting box:
Second, how do I use reverse prospecting for my listing?
Go to Reverse Prospecting, under Contacts to find the number of Prospect Matches at that price. Click on the Price, then click on Count for updated prospect matches. Click on Search for the buyer's agent name, contact information, and buyer alias.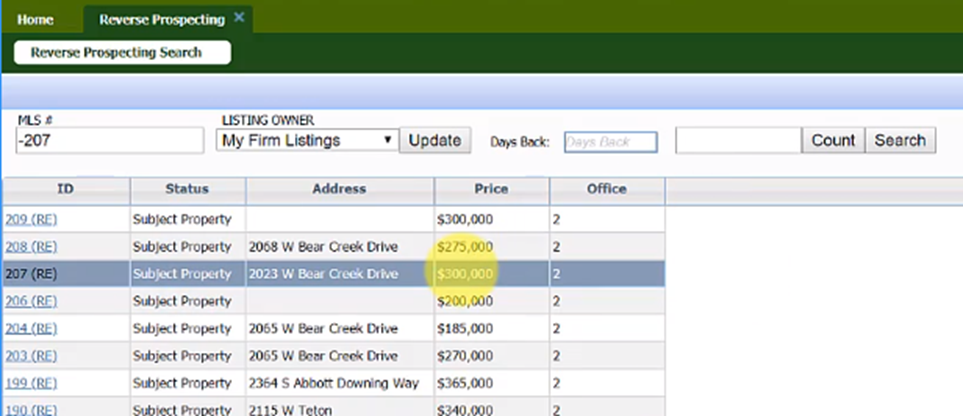 Please follow and like us: