Special Sale Type disclosure:
On each listing, you are required to complete the field "Special Sales Type" by choosing from a list of potential reasons. The list is as follows: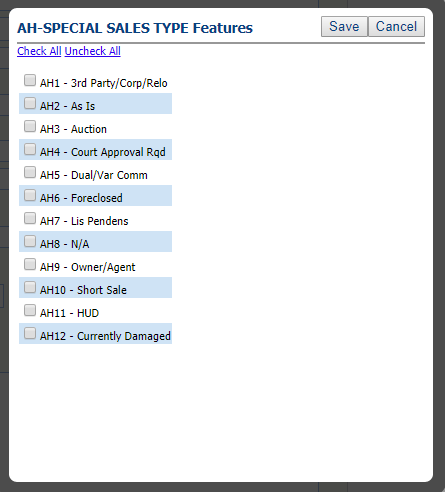 Your choice makes a difference in how the automated system tracks certain items. For example, the addition of a property disclosure is a requirement in our MLS rules:
"Section 1: Listing Procedure, which states that all listings required by law to have a PDD must submit the PDD to the MLS within 5 days." But, there are certain exemptions to that requirement. The Special Sales Type disclosure can help you better report the exemption. AH1 – 3rd Party/Corp/Relo, AH6 – Foreclosed, AH11 – HUD, are exempt from the disclosure requirement. When you choose one of those types, your listing will not be picked up by the automated system.
Please follow and like us: