Notice of Scam Email
GBRAR has been notified of a scam email being sent to our members with the subject "Membership Suspension Notice". The email is asking for members to verify their registration by clicking a link and signing in.
This email did not come from GBRAR. Do not open any attached documents or click on any links within the email.
Scam Email: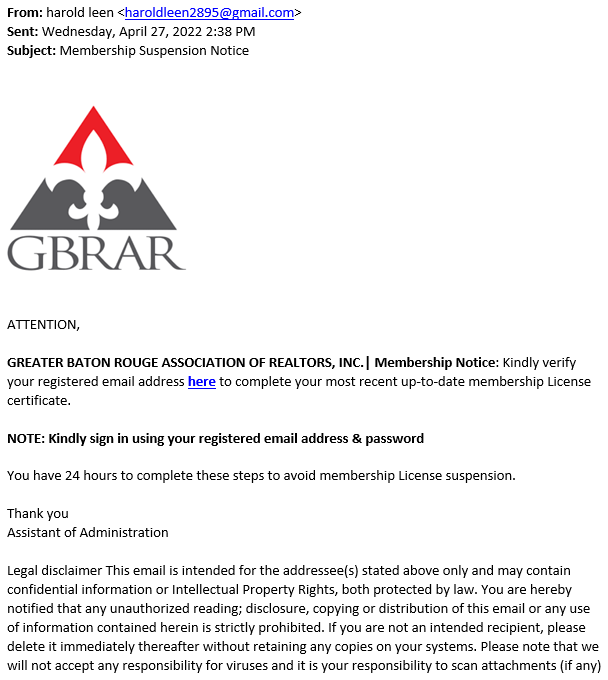 Please follow and like us: