I created a virtual tour for my listing, but there are two virtual tour fields!
What's the difference and which one should I put my tour in?
UNBRANDED VIRTUAL TOUR   links are included in reports MLS members may email to their customers/clients and in IDX feeds.  The webpages or tours linked here MAY NOT contain any contact information or branding.  If your tour contains contact or branding info, please use the branded virtual tour field.
NEW !
BRANDED VIRTUAL TOUR 
links may contain branding and must contain identifiers necessary to be compliant with LREC's Section 25 of the Advertising Rules & Regs.  These links will not appear in stock MLS reports sent to customers or clients but are included in data feeds to display to syndicated public facing third party websites.  Because this is a new addition, some sites may still be utilizing unbranded tours and/or may take a while to begin to pick these up.
How do I add it to my listing?
UNBRANDED  & BRANDED:  Input fields can be found in the "Internet Options" section of the Listing Input/Maintenance Page.
Where does it appear in Paragon?
UNBRANDED:  Appears in stock MLS reports sent to customers or clients
BRANDED:  Does not appears in any stock reports within the MLS
Where does it appear outside of Paragon?
UNBRANDED:  Included in in IDX feeds
BRANDED:  Included in data feeds to syndicated public facing third party websites.  Because this is a new addition, some sites may still be utilizing unbranded tours and/or may take a while to begin to pick these up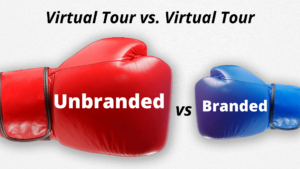 Unbranded

Branded 

What is it? 
A field for links to

UNBRANDED

Virtual Tours
A field for links to

BRANDED

Virtual Tours
Where Does it Appear in Paragon?
In 

stock MLS reports sent to customers or clients

Does not appears in any stock reports within the MLS
Where does it appear outside of Paragon?
Included in in IDX feeds
Included in data feeds to syndicated public facing third party websites
Where do I put my Virtual Tour Link?

In the "Internet Options" section of the listing input/maintenance fields

In the "Internet Options" section of the listing input/maintenance fields 
Please follow and like us: