What is RPAC, anyway?
Since 1969, the REALTORS® Political Action Committee (RPAC) has promoted the election of pro-REALTOR® candidates across the United States. The purpose of RPAC is clear: REALTORS® raise and spend money to elect candidates who understand and support their interests.
The money to accomplish this comes from voluntary contributions made by REALTORS®. These are not members' dues; this is money given freely by REALTORS® in recognition of how important campaign fundraising is to the political process. RPAC doesn't buy votes. RPAC enables REALTORS® to support candidates that support the issues that are important to their profession and livelihood.
Okay, so what's LARPAC?
The Louisiana REALTORS® Political Action Committee serves as our memberships' voice in the political arena. LARPAC is an autonomous, voluntary, non-profit, unincorporated team of local, state and national REALTORS®. LARPAC is not affiliated with any political party, and is not a branch or subsidiary of any national or other political committee, but abides by the National Association of REALTORS® cooperative agreement.
Through LARPAC contributions, GBRAR members fund the efforts to support candidates and issues that help protect the real estate industry. These contributions help us effectively communicate and influence lawmaking activities at the local, state and federal level.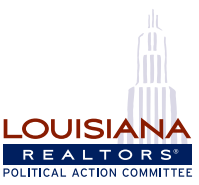 I'm not reading all of that! Break it down for me.
LARPAC and RPAC are both political action committees (PAC) that work to protect the real estate industry.
Donations to the PAC are voluntary and come from members of local REALTOR® associations like GBRAR.
A portion of your donation to LARPAC is sent to RPAC. This way your one contribution helps at the local, state, and federal levels.
LARPAC and RPAC have protected your business interests for decades. Your donation helps keep them successful.
LARPAC Did it With Your Support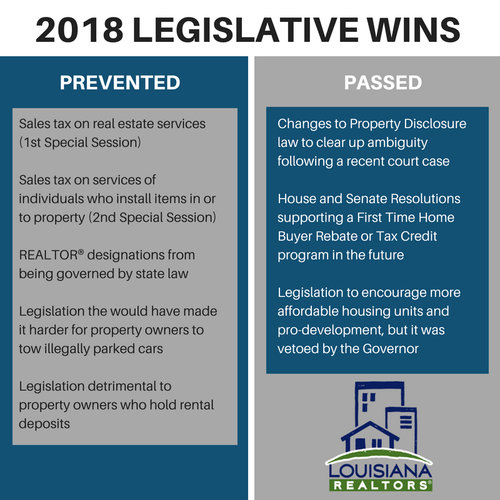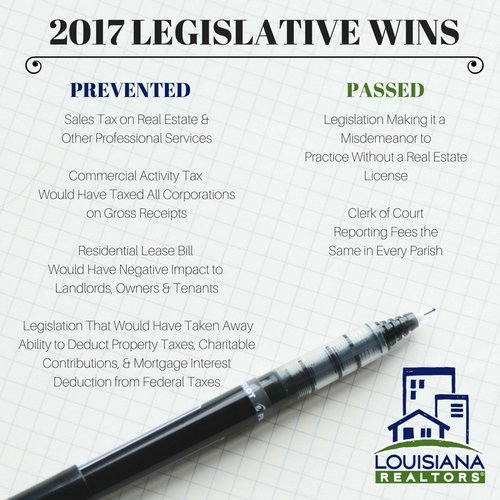 Contributions are used for political purposes, are voluntary, and are not deductible for Federal income tax purposes. 70% of each contribution is used by LARPAC to directly support state and local political campaigns. The balance is sent to RPAC to support Federal candidates as well as Federal grassroots political activities and is charged against your limits under 2 U.S.C. 441 (a) §
Please follow and like us: