GBRAR has launched the new mobile version of Paragon: Paragon Connect!  Paragon Connect is built to help you collaborate with homebuyers and sellers, as well as managing your business from any mobile device. This guide is here to help you understand the main features and uses of the product.
Missed the training webinar? We recorded it! Watch it HERE
Contents:
Accessing Paragon Connect
Working with Clients
Searching
Support
Accessing Paragon Connect
You can access Paragon Connect from any mobile device or desktop. Log in with your Paragon username and password.
The easiest way is by going to https://mlsbox.paragonrels.com/paragonconnect/mlsbox. 
Paragon Connect will also be an option when logging into Paragon on a mobile device.

Working With Clients
Paragon Connect is built all around you interacting with your clients. When you log in you can see your Collab Center clients right on the homepage. You can navigate through your clients by swiping or by tapping the grey arrows.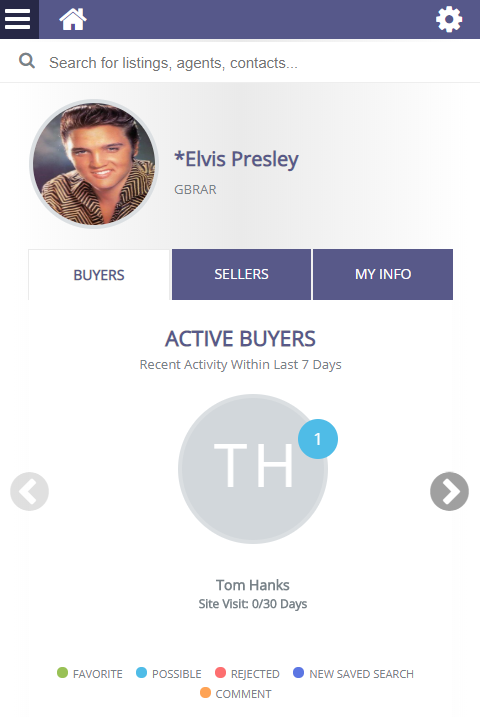 To see all of your paragon contacts you can swipe right until you see the grey plus sign that says "Show More" and tap it, or your can tap on the menu in the top left corner and tap on contact manager.
The colorful dots that appear next to your client's initials or images indicate an action that they have taken in their Collab Center for buyers. Tapping on the client image will open their profile where you can edit, compose an email, and check in on their Collab Center activity. Tapping on the colored circles shows the corresponding listings in Collab Center.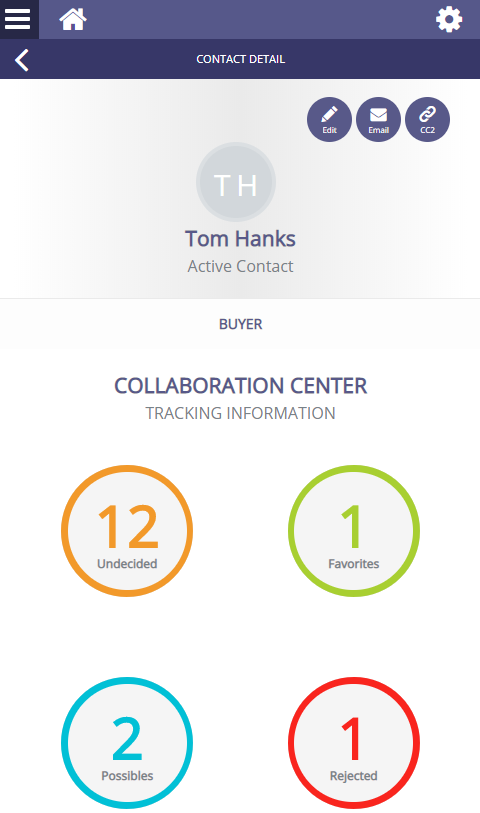 So far, we have been working only with buyers. We can access information on sellers by tapping the home button at the top of the screen and then the seller's tab above our contacts list. This will display our listings that have a contact assigned as well as the Collab Center activity for each. Tapping edit allows you to edit the listing's photos.


Searching For Listings
One of the best features of Paragon Connect is its powerful searching ability. Right on the home screen, you have the Quick search bar, which allows you to search for listings, agents, and your contacts.
You can also perform a property search, map search, tour and open house search, and agent search.
To perform a full search, tap the menu in the top left corner and select property search. Then select a property class.
Fill in the search criteria and tap search in the bottom right-hand corner.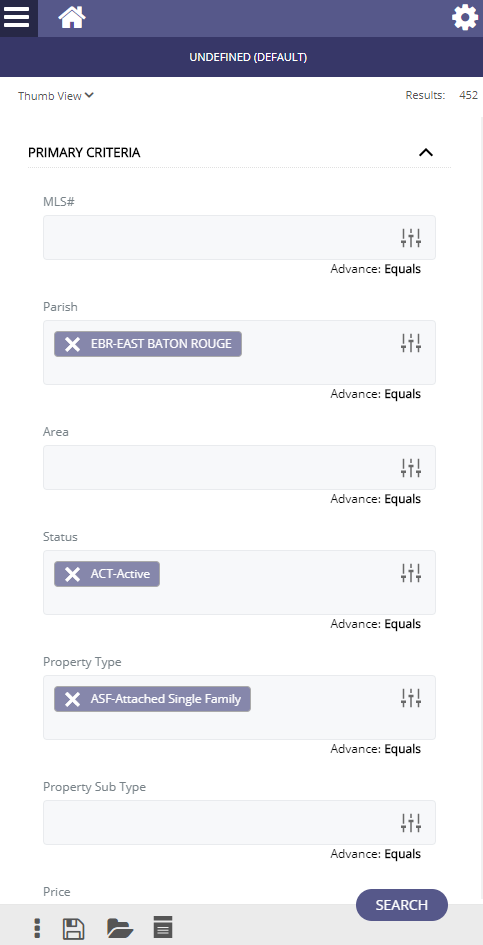 Tapping search brings up the search results. In the top left corner tapping "Thumb View" lets you select how the listings are displayed. The options are thumb view, grid view, and map view.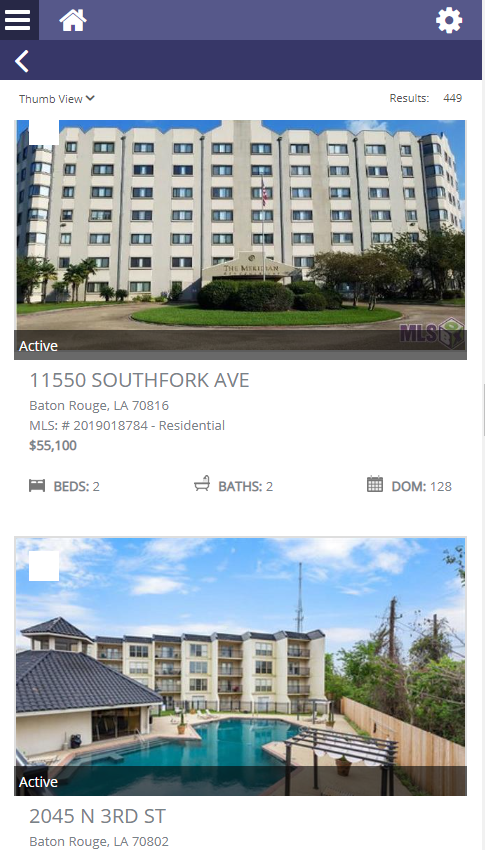 Tapping a property opens the detail view. Tapping on the section titles opens that section of the listing information. Listings can be shared by tapping the share button in the bottom right-hand corner.
Finally, tapping on the 3 stacked dots in the top right corner opens a window with the listings documents and 3rd party integrations such as ShowingTime, Cloud CMA, and Courthouse Retrieval System.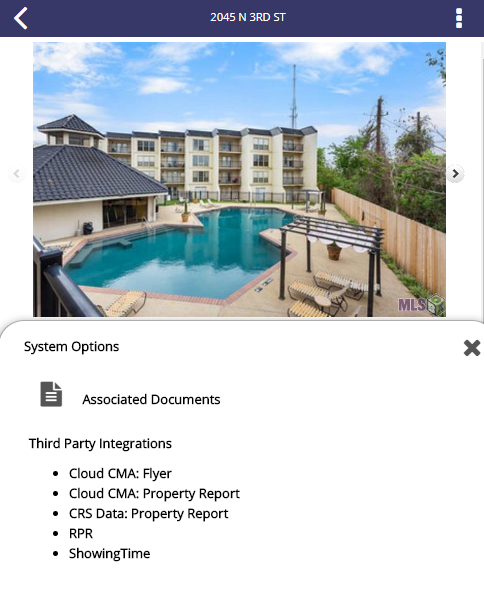 Support
GBRAR Support:
Call 225-761-2000
Paragon's support hours: M-F: 8:30 am – 4:30 pm
Paragon Support:
Call 1-877-657-4357 or email Paragonsupport@bkfs.com
Paragon's support hours: M-F: 6 am – 8 pm, CT, Saturday: 9 am – 3 pm, CT, Sunday: 11 am – 3 pm, CT
Please follow and like us: